Professional home staging will help you sell your home in no time.
Home staging is the practice of making set up and décor adjustments to a home that is going on the market, in order to make the home appealing to the broadest group of potential buyers. Numerous studies have shown that home staging increases the perceived value of a home, which helps staged homes sell faster and for more money than homes that aren't staged for sale. SBK Interiors offers a range of home staging services.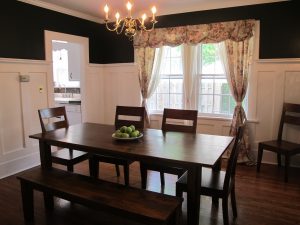 Why Staging?
WHAT IT IS AND WHY TO CHOOSE IT
Staging a home for sale is very different than designing it for the way we live day-to-day in the space. While your home may be perfectly suited for your everyday lifestyle, when you're selling your home, you want to make it appealing to as broad an audience as possible. When you put your home on the market, your goal is to sell your home as quickly as possible for the best price. Your realtor will help guide you for the best price. SBK Interiors can help you make sure that your home will appeal to the widest group of potential buyers.
As home staging professionals, we use an objective eye to help remove or overcome obstacles that may prevent potential buyers from envisioning themselves living in the space. The end goal of home staging is to have the property appeal to a wide range of potential buyers so that it ultimately sells in less time and for more money than if the property wasn't staged to sell.
Creating A Plan
HOW DOES IT WORK?
SBK Interior's home staging services can be fully customized to suit your needs—including timeline, budget, and whether you prefer the "DIY" approach or for us to execute the plan for you.
The place to begin is with an initial staging consultation. This consultation includes an on-site "walk and talk" consultation, as well as a detailed Home Staging Assessment Report of recommendations provided to you. Pricing for the initial consultation depends upon the property's size and location; please contact us for details.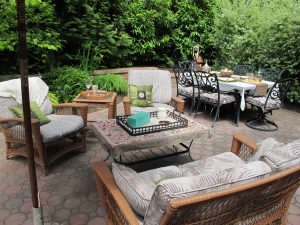 Bringing It All Together
MAKING IT WORK
After the staging consultation, you'll receive your personalized Home Staging Assessment Report. This comprehensive report will contain detailed instructions and suggestions for everything from furniture and artwork placement to organization to color palette choices.
If you're the "DIY" type, you may choose to implement some or all of the recommendations yourself. Or, if you prefer, SBK Interiors can complete the implementation. Contact SBK Interiors to learn more about our staging services.
For realtors, SBK Interiors also offers staging support. We can work with you to implement your plan for a client, or you may choose to have us formulate the plan and work directly with your client to stage their home.
We Want To Hear From You!
If you're getting ready to put your house on the market but need some help making it "show" ready, please contact me today! I would love to get to know you and learn more about your goals when it comes to selling your home. We will craft a custom plan that suits all of your wants and needs for getting the best offer on your home. Find out what we can do for you with a no-obligation consultation today.